On this tutorial, we will explore the most common ways to login to cPanel, and we will also guide you on how to fix most common errors while trying to Login into cPanel. Start with our cPanel Login tutorial.
How to Login to cPanel Account
cPanel offers an easy way to Login to the account control panel.
Access cPanel by using your browser address bar typing
1. http://www.yoursite.com/cpanel
Replace yoursite.com with your real domain name.
2. Type your cPanel user and account password
Your cPanel password was provided to you by your web hosting company, ask them help if you can't find that information.
Your login screen should look like this: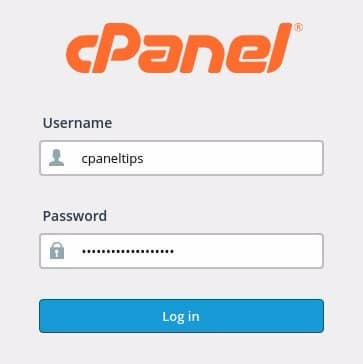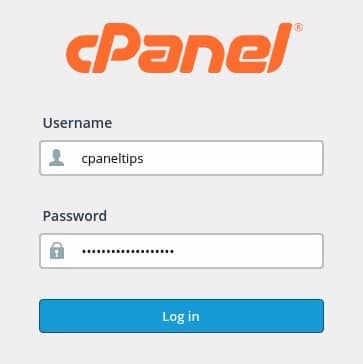 Alternative methods to access your cPanel account
Access cPanel using cpanel subdomain:
http://cpanel.yoursite.com
Make sure you replace yoursite.com with your real site name.
Common cPanel Login Problems
Your login user or password doesn't work.
Solution: ask your web hosting provider to reset your cPanel account password.
I get a 404 error or blank page when I type: http://www.mysite.com/cpanel
This may happen if you just changed your DNS Name Servers, wait a few hours until your domain fully propagates across the world.
You can also try to login using the server IP, as you see below:
http://YOUR.SERVER.IP:2082/
Learn how to get your server IP from this tutorial:  
How to find the Main Shared IP address of your server in cPanel